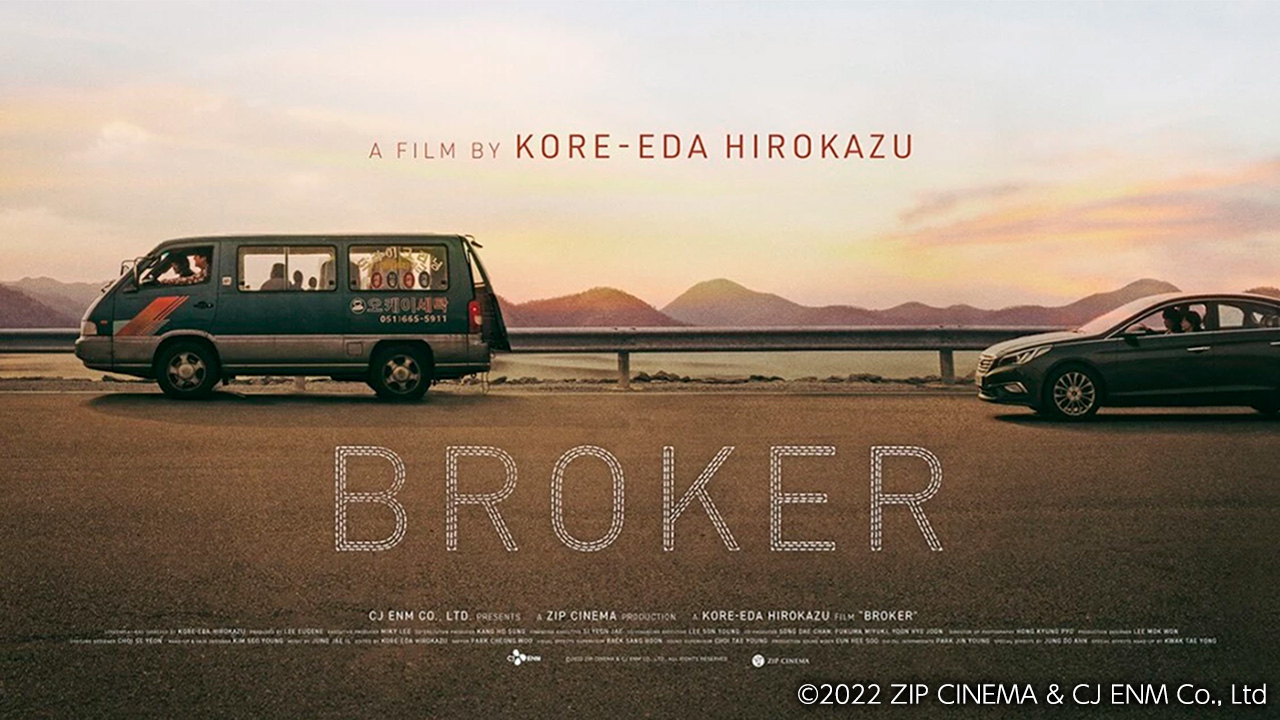 Broker
DESCRIPTION
Sang-hyun (Song Kang-ho) runs a laundry shop, but is constantly saddled with debt. Dong-soo (GANG Dong Won), who grew up in an orphanage, works in a baby box facility.
One night in the pouring rain, they secretly carry off an infant who was left at the baby box. But on the following day, the mother So-young (LEE Ji Eun) unexpectedly returns for her son Woo-sung. Realizing that her baby has been taken, she is about to call the police when the two men tell her everything. Their claim that they stole the baby in order to find him a good home seems outrageous, but So-young ends up joining Sang-hyun and Dong-soo on a journey to find new parents for Woo-sung.
Meanwhile, the police detective Su-jin (Doona BAE) and her younger colleague Detective Lee (LEE Joo Young) are witnessing all of this as it unfolds. They silently tail the group, hoping to catch them in the act at all costs to wrap up their half-year investigation.

Brought together by chance through a baby box, the five individuals embark on an unusual and unexpected journey.
CAST
Song Kang-ho, Gang Dong-won, Doona Bae, Lee Ji-eun, Lee Joo-young
AWARD
75th Cannes FF, Best Actor Award(Song Gang Ho) & Ecumenical Jury Award
79th Venice IFF, Robert Bresson Award
39th Munich IFF, Arri Award (for Best Film)
50th Norwegian IFF, The Ray of Sunshine Award